In July and August we show films: for free and outside. Bring what you need to make yourself comfortable.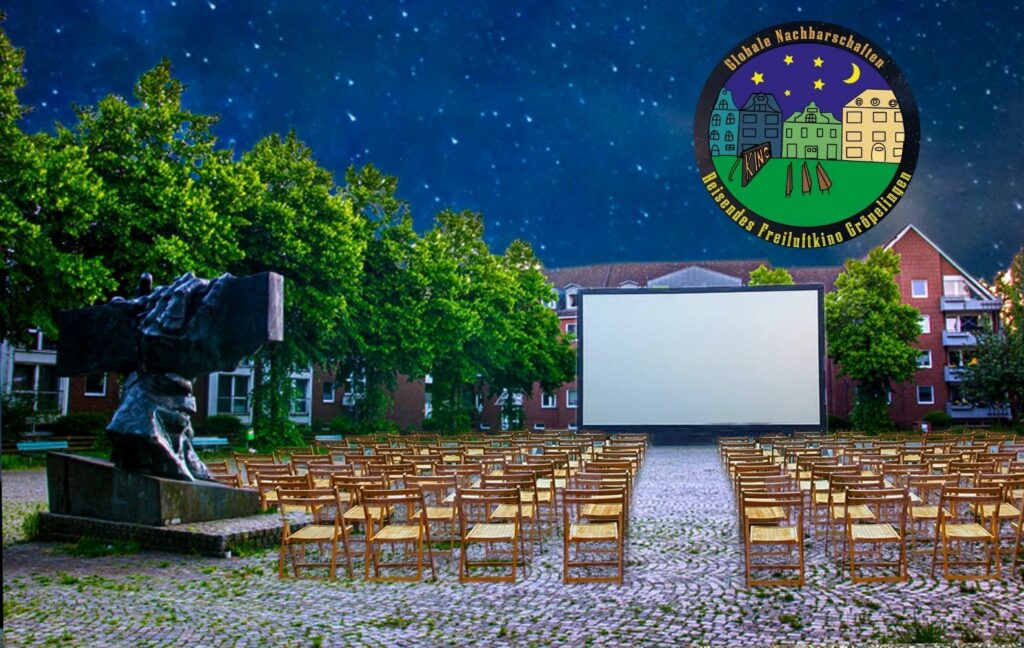 2nd July to 27th August 2021 – every second Friday from 8:30 pm
The Travelling Open-Air Cinema starts locally and cinematically in the middle of the district with its residents. The films shown tell of strong personalities from the neighbourhood. They are stories about community, religion, family, tradition, customs and new beginnings. They are a starting point for inviting people in the neighbourhood to listen, look and exchange with the films in their original language with German subtitles.
The seminar Filmvermittlung in öffentlichen Räumen (Film Education in Public Spaces) of the University of Bremen, the non-profit association Kultur Vor Ort and the Digital Impact Lab Bremen are realising five events in open spaces within the residential quarters throughout the district of Gröpelingen.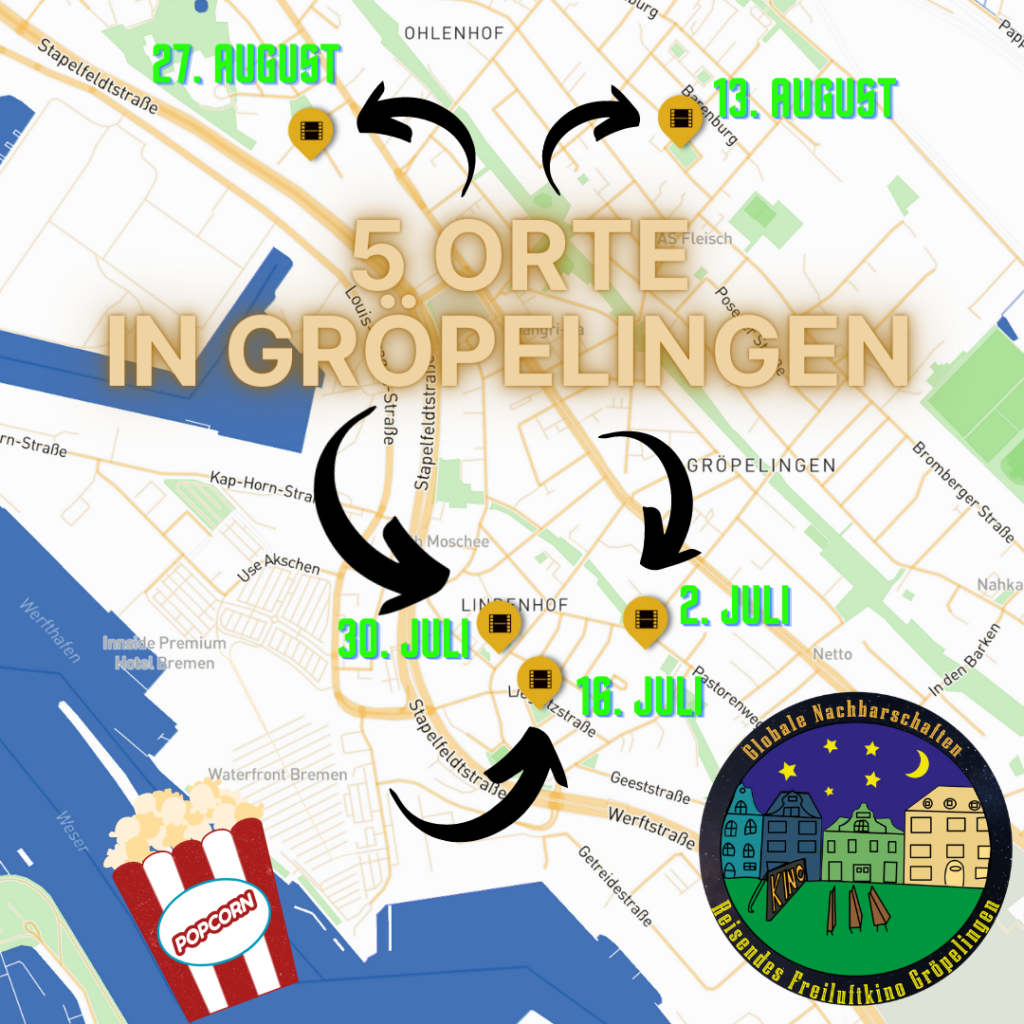 In cooperation with
Kultur Vor Ort e.V
https://kultur-vor-ort.com

Digital Impact Lab Bremen
https://impact-lab.eu

Universität Bremen
Institut für Kunstwissenschaft-Filmwissenschaft-Kunstpädagogik
https://www.uni-bremen.de/kunst
Sponsored by
Senator für Kultur Bremen
im Rahmen der Projektförderung "Film und Medien"
https://kultur.bremen.de

Senatorin für Klimaschutz, Umwelt, Mobilität, Stadtentwicklung und Wohnungsbau
im Förderprojekt "WiN – Wohnen in Nachbarschaft"
https://bauumwelt.bremen.de

Stadtkultur Bremen e.V.
im Rahmen des stadtweiten Open Airs "Sommer Summarum"
https://stadtkultur.bremen.de
With the kind support of
Sommer Kranverleih GmbH
https://sommer-kranverleih.de